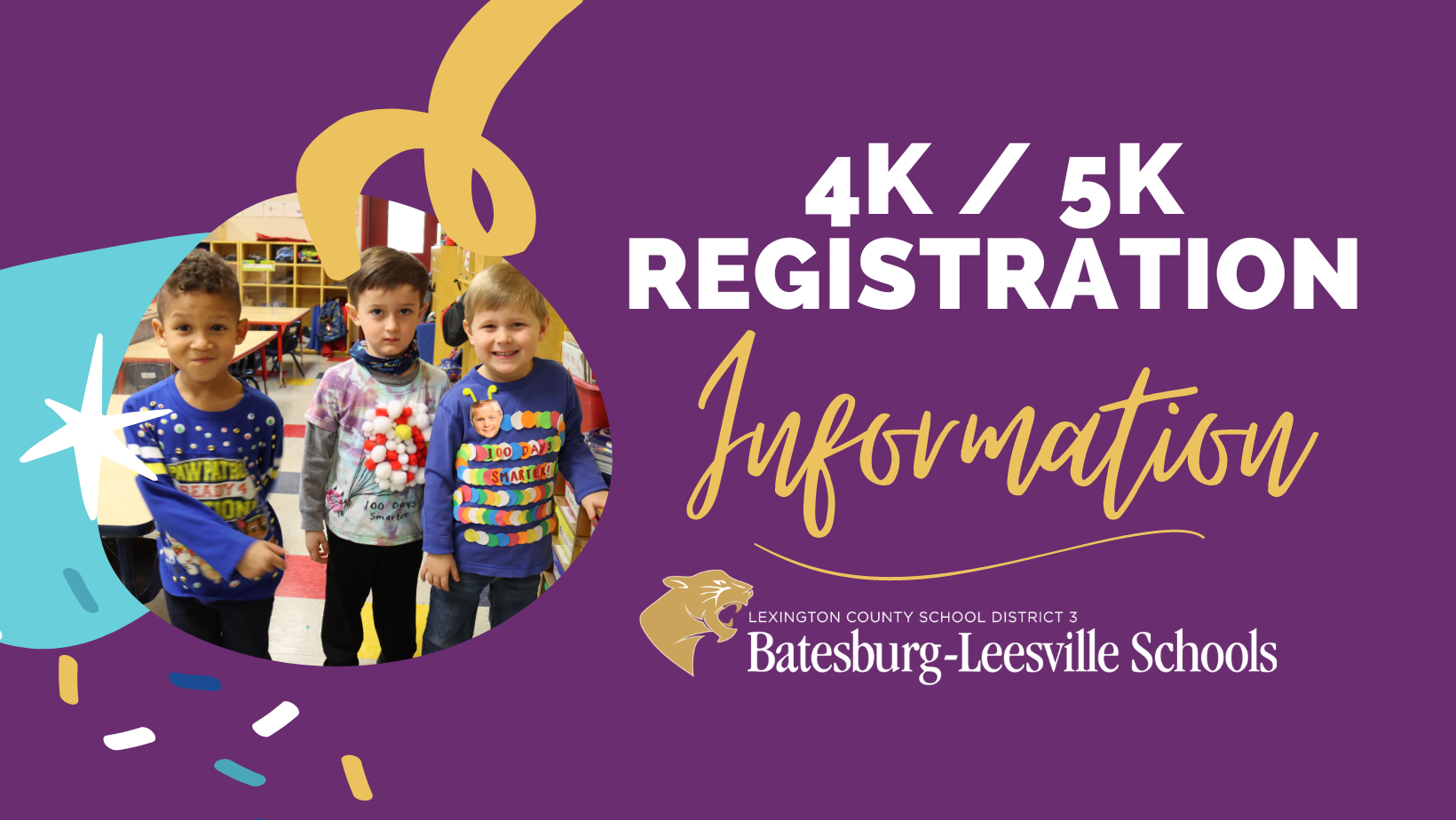 4K / 5K Registration for Brand New Students
We are so excited that you have chosen Batesburg-Leesville Primary School as the launching pad for your child's education! Registration for brand new 4K and 5K students for the 2023-2024 school year will begin on Wednesday, March 1st and run through Friday, March 31st.
HOW TO REGISTER:
Click here to download the registration packets. Packets can also be picked up from B-L Primary School during regular school hours.
Completed packets and copies of required student documents (Birth Certificate (long form), Certificate of Immunization from your child's pediatrician, your child's Social Security card, Proof of Residency (utility bill, rent/mortgage statement), and Proof of Income (W-2, tax return, current paycheck stub OR your child's Medicaid card)) will need to be dropped off at B-L Primary School by no later than the end of the school day on Friday, March 31st. Packets must be completed in full and copies of ALL required documentation must be included in order for the packets to be accepted when you turn them in to us.
As you fill out the registration packets, you may have questions about the program options that are available at B-L Primary School. More information can be found below that will give you insight into our programs and hopefully help you determine which pathway best suits your child's learning style and needs. Please note that all options provide students with a well-rounded learning experience that lays the foundation for reading, writing, mathematics and key skills for independence.
Have Questions?
Give us a call at 803-532-4452!
We are happy to help you!