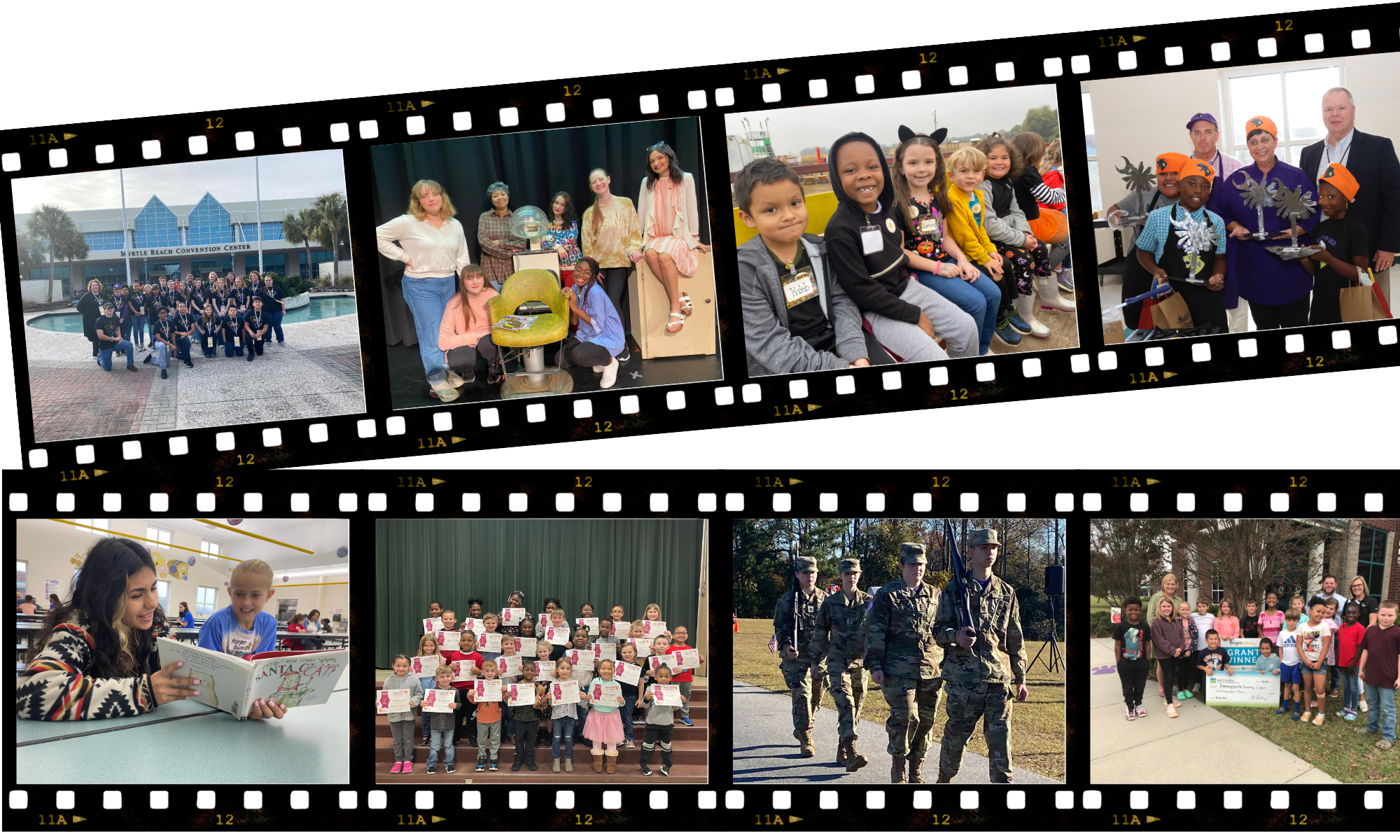 The direction of Lexington County School District Three is to develop learners with a world-class education to prepare them to become future leaders and contributors in a global society. From the classroom to the boardroom, our beliefs drive our decision-making and planning: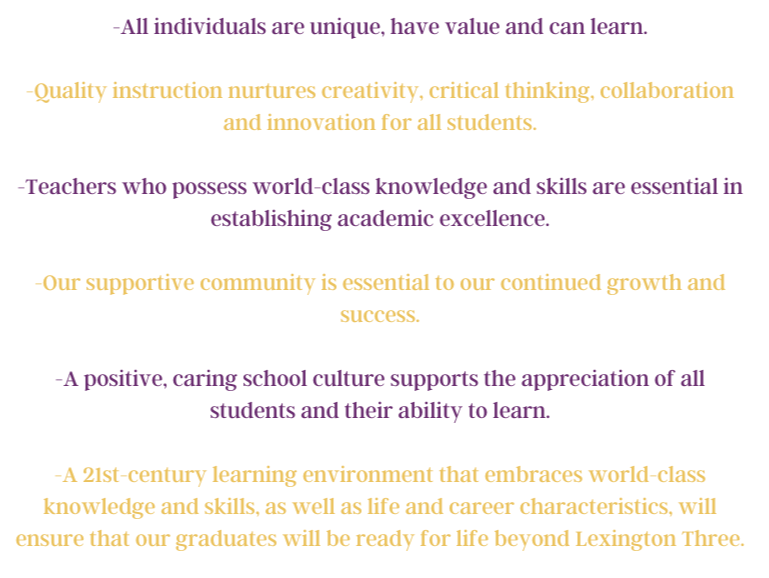 Lexington Three boasts a primary school (grades K4 through 2nd), an elementary school (grades 3rd through 5th), a middle school (grades 6th through 8th), a high school (grades 9th through 12th) and an adult education center. Lexington Three serves more than 2,000 students, employs approximately 350 individuals and assists approximately 500 adults at our Lifelong Learning Center (adult education facility) throughout the school year.
Lexington Three is accredited districtwide by Cognia, a designation which provides every school in the district with a globally-recognized distinction of quality. This accreditation also demonstrates our commitment to continuous improvement and provides the district with tools and support to become the best it can be for our students and families. Click here to learn more about the district's personalized learning goals.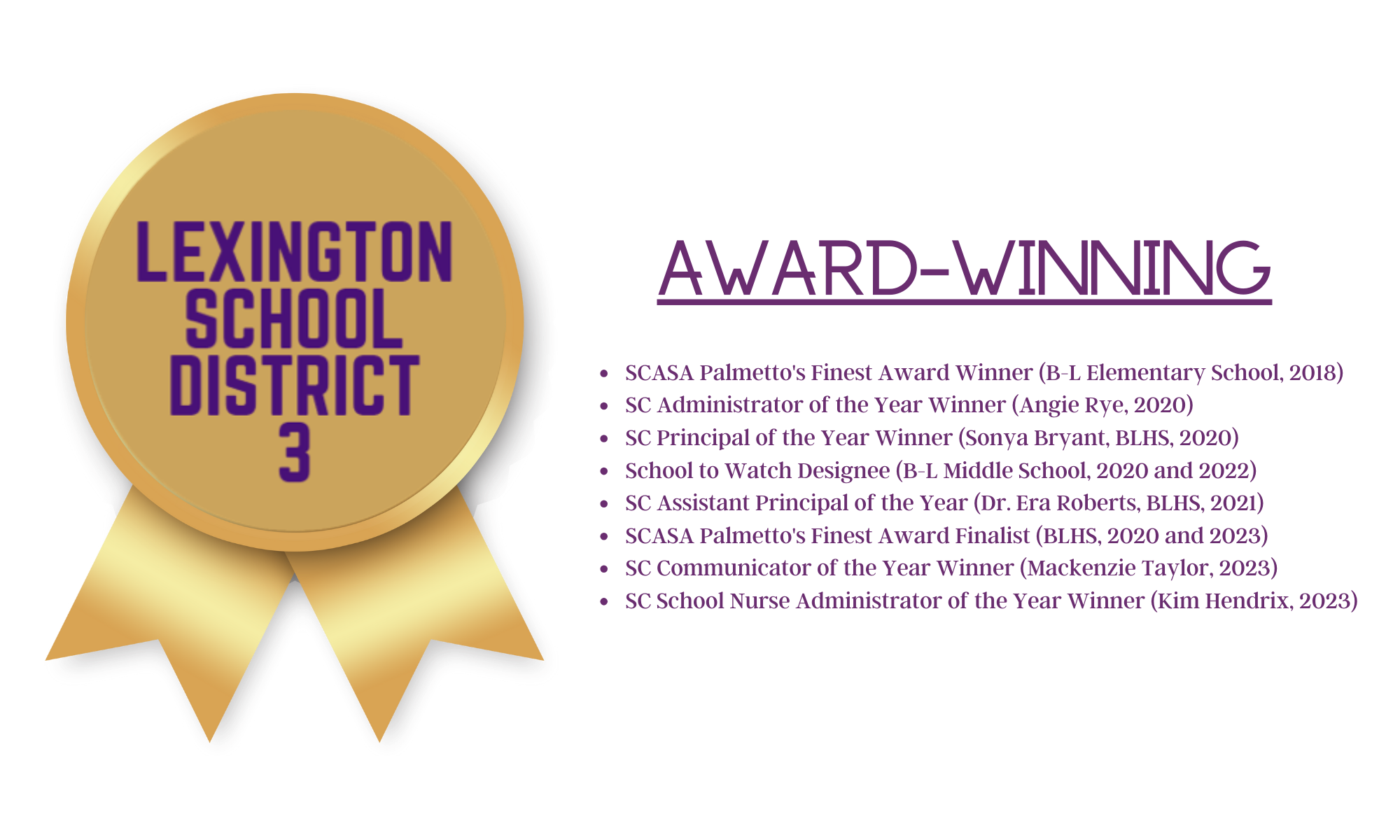 Lexington County School District Three is nestled in Batesburg-Leesville in the western portion of Lexington County. We also serve a portion of Saluda County. Geographically, Lexington Three is located 30 miles west of downtown Columbia, SC. Lexington Three covers 103.4 miles of Lexington County and the district's boundaries go from Lake Murray to the Sandhills.
If you're looking for a small town full of sweet southern charm, look no further than Batesburg-Leesville! Affectionately called B-L, this quaint little area is home to the South Carolina Poultry Festival, Shealy's Bar-B-Que and so much more! We are the Batesburg-Leesville Panthers, and purple and gold pride runs deep in our community. Generation upon generation of local B-L residents have attended our schools and proudly support our strong tradition of award-winning academics, athletics, and extracurricular activities. The district also garners huge support from the local business community, Chamber of Commerce, and Rotary Club, just to name a few organizations.
Come grab a bite to eat at one of B-L's delicious restaurants and take a stroll down our historic Main Streets for some great shopping!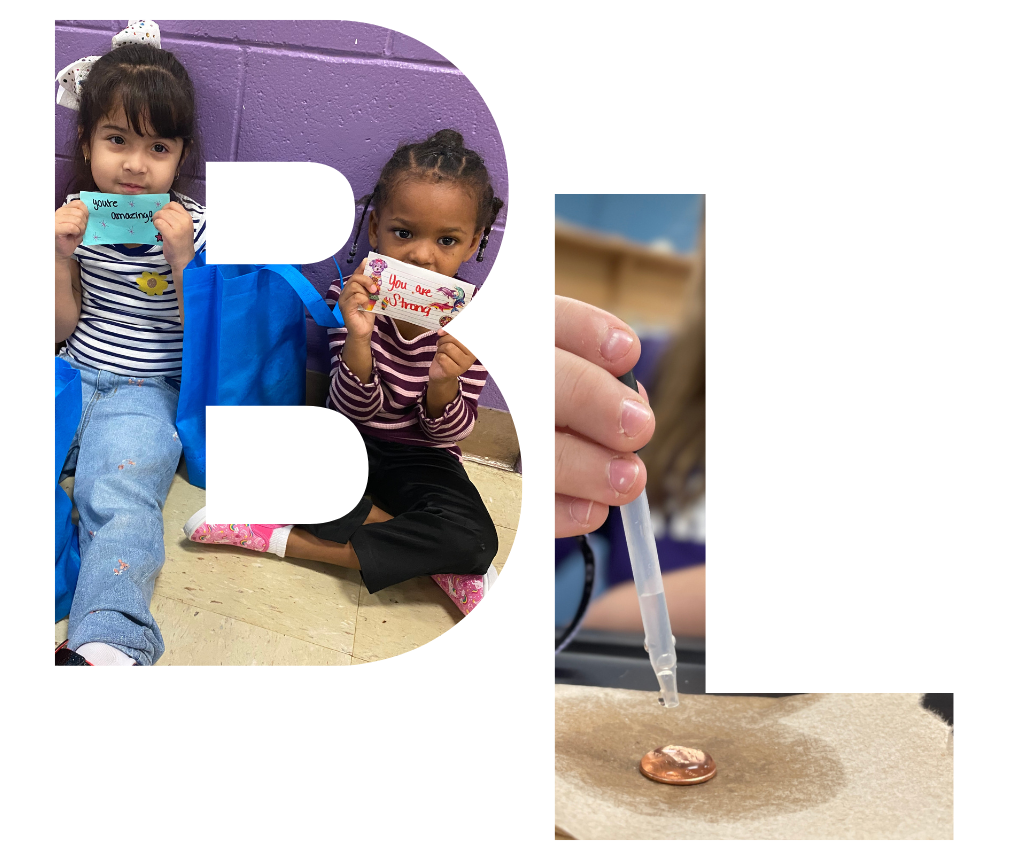 We truly believe that Lexington County School District Three is a wonderful place to be!
If you are looking for small town charm, a community that LOVES and SUPPORTS its schools, a school district that works together as one system, and a place where staff are truly supported and student success is at the heart of every decision that is made, then come join us as a Panther!
Click here to see the list of employment opportunities in Lexington County School District Three!