** Celebrity Alert ** Ryan Black from the reality TV show "Farmer Wants a Wife" made a guest appearance yesterday at B-L Middle School to talk to students about the importance of agriculture in the United States. He also encouraged students to follow their dreams and to do what they love. Following a tour of the school, Mr. Black said he was very impressed with the opportunities that students are receiving here in #lex3! Mr. Black resides in Gastonia, N.C. where he owns a 44-acre ranch. Thank you, Mr. Black, for coming to speak to our students! #lexington3istheplacetobe

It's the final countdown for our seniors at Batesburg-Leesville High School! Take a few moments to meet our oldest Panthers who will soon be spreading their wings and leaving us here in Lexington County School District Three. We are so excited for their futures and wish them nothing but the best!
https://www.youtube.com/watch?v=J5yhqhX6Bgc
Also, save the date of Thursday, May 25th for our BLHS Commencement Ceremony! The event will begin at 7 pm and will be held in Panther Stadium. Should there be inclement weather, the ceremony will become a ticketed event and moved into our Fine Arts Center. #lexington3istheplacetobe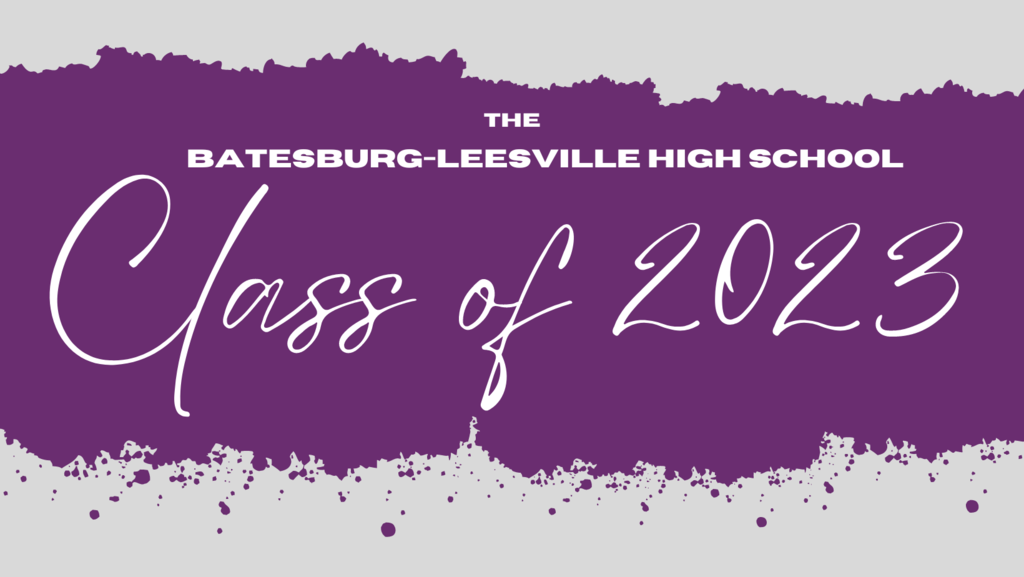 The Batesburg-Leesville High School JROTC participated in JROTC Day at the SC Statehouse on Thursday, April 27th. More than 600 JROTC cadets from across the state attended the special event. #lexington3istheplacetobe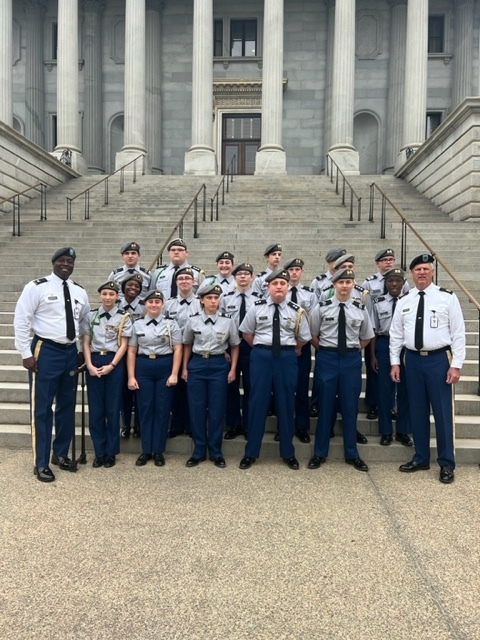 Honors graduate candidates from Batesburg-Leesville High School's Class of 2023 were recognized this morning at the Batesburg-Leesville Chamber of Commerce breakfast that was held at Shealy's BBQ. Students attended the event alongside their parents and received certificates and gifts courtesy of Midlands Technical College. Way to go students! #lexington3istheplacetobe

Lexington Three's Teacher of the Year Jacob Prahst, along with his wife, Raime, were in Columbia on Wednesday with other Teachers of the Year from across the state for a "Gala in the Garden" at the Governor's Mansion. Congratulations to Horry County's Renee Atkinson who was named the 2024 South Carolina Teacher of the Year!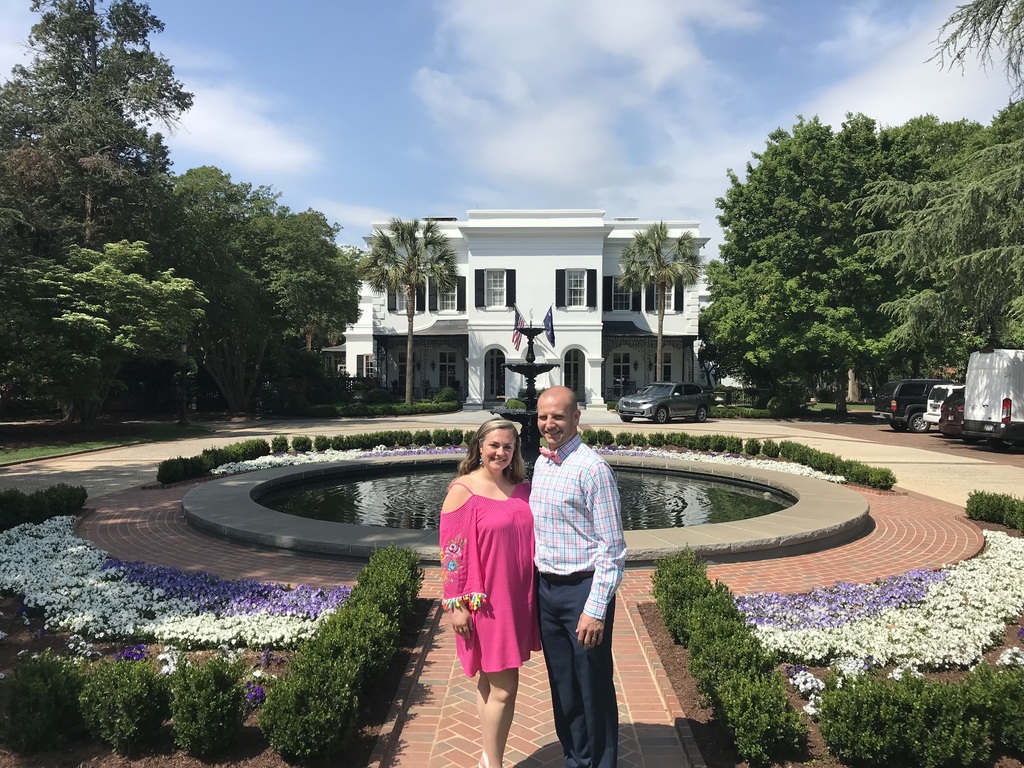 We wish everyone a safe, happy, restful Spring Break! (April 3rd through 7th) Teachers return April 10th. Students return April 11th.

Our students and staff at B-L High School have moved into the new front wing and are LOVING it! Go to our social media pages to see more pics! It's BEAUTIFUL! Also, save the date to come to our community drop-in at BLHS on May 3rd! More details here:
https://www.lex3.org/article/1048443

In 2022, the South Carolina General Assembly unanimously passed S.1103, otherwise known as the South Carolina Child ID law. As a result, Lexington County School District Three has been given at-home child ID kits that are available for each student. To obtain a kit for your student(s), please contact your child's school. Our schools will work with parents to arrange a pick up time. ID kits may also be sent home with students from school when requested. These are inkless, at-home kits that are stored by parents and guardians that never enter a database. This kit should take less than two minutes to complete and is designed to be stored solely by you as a parent or guardian in a cool, dry, and safe place at home. Please understand there is no obligation to request or use the kit. However, it will allow you to have your child's vital information, fingerprints, and DNA in a safe place should you ever need it. These kits are to be STORED AT HOME and should only be given to law enforcement in case of an emergency.

Lexington County School District Three is celebrating Read Across America Week 2023! Visit our Facebook page to see some great pics from around our schools! Our Panthers love to read!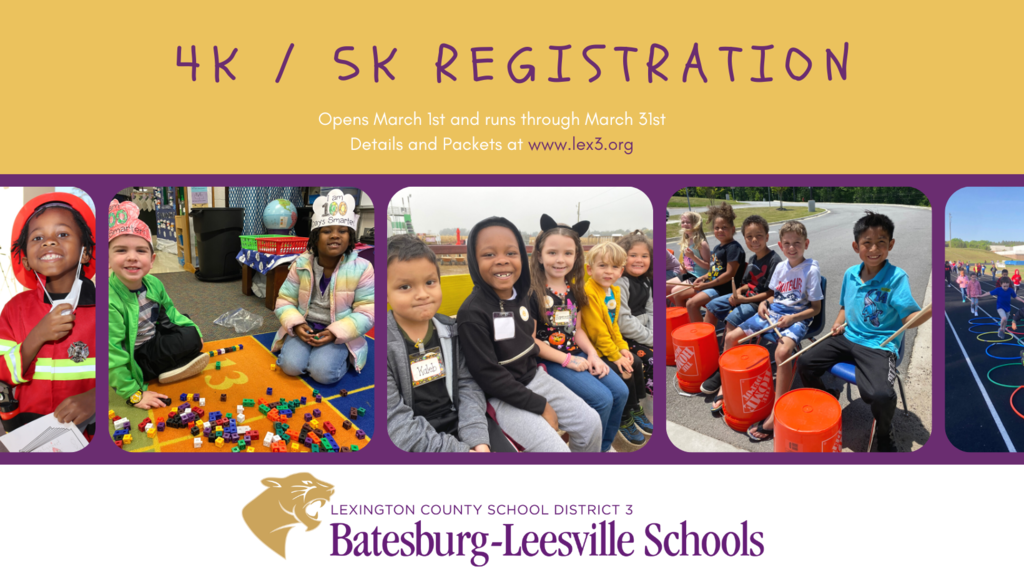 We truly believe that Lexington Three is a wonderful place to be! In fact, we believe it's the BEST place to be...not only as a student but as an employee as well. So be sure to check out our current job openings and come join us as a Panther!
https://www.lex3.org/page/all-about-us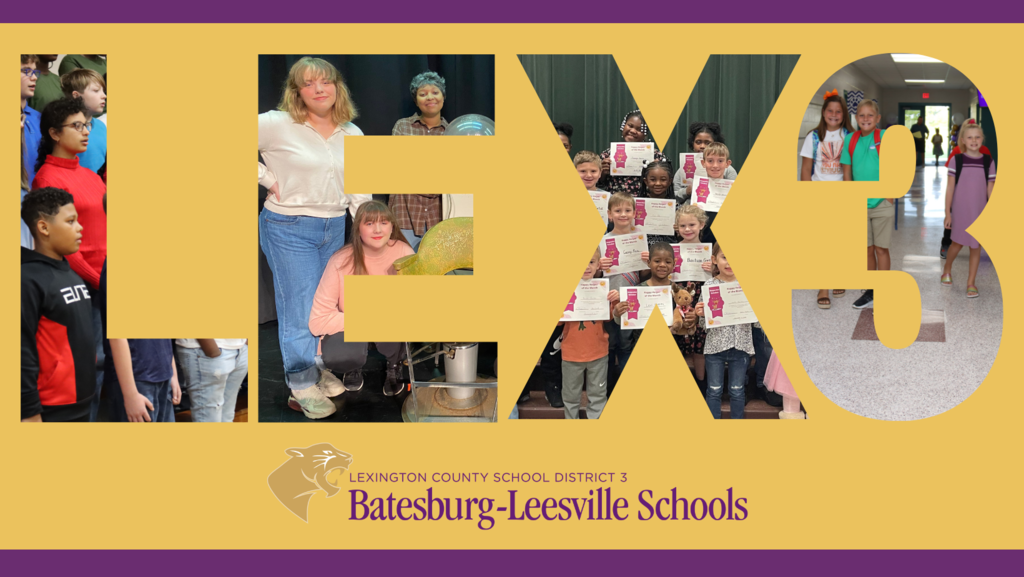 A very special thanks goes out to Radius Church-Centerville for the donation that they dropped off to Batesburg-Leesville High School last week. Radius Church has been a huge supporter of our schools for many years and their generous donations allow us to expand the outreach services we are able to provide to our students. Thank you Radius Church! #lexington3istheplacetobe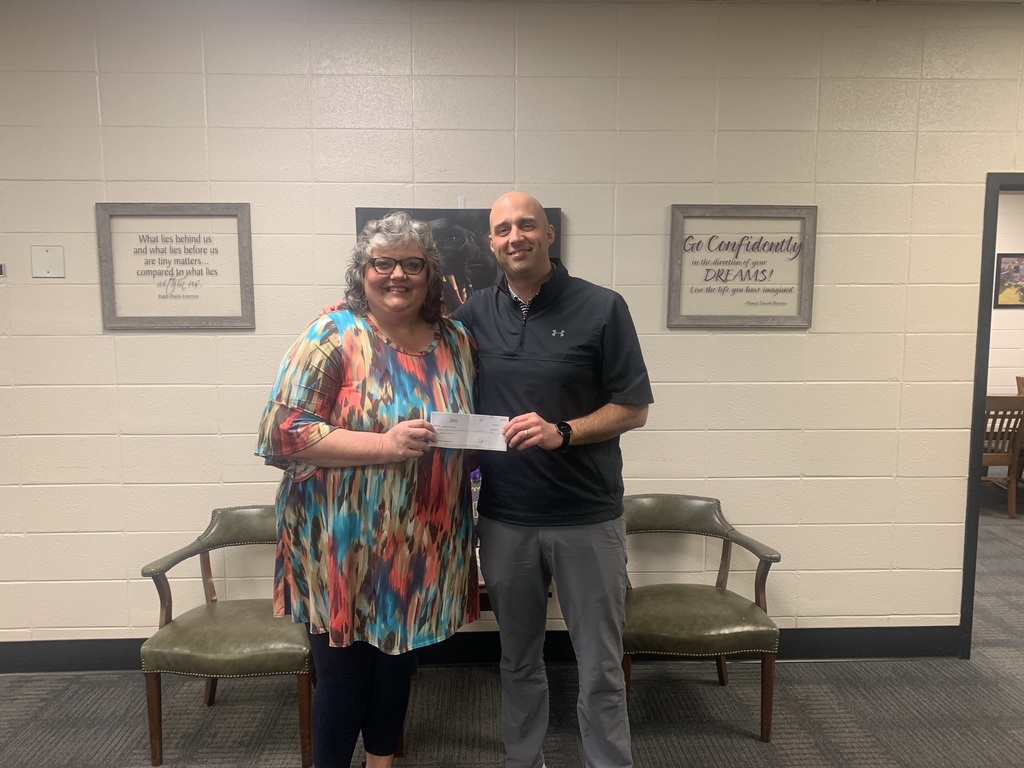 Monday, January 30th marks the 100th day of school in Lexington County School District Three! What a wonderful school year we have had thus far!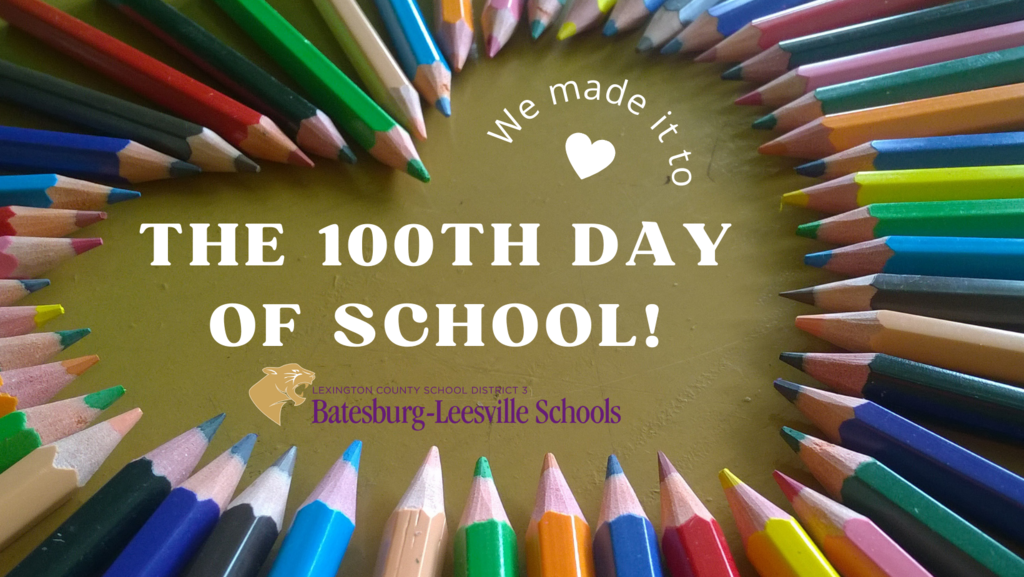 January is National Mentoring Month and we wanted to take a moment to thank all of the individuals who donate their time and talents to graciously serve students in our Panther Pals Mentoring and Reading Buddies program. We also appreciate the tremendous work of our Mentoring Program Director, Ms. Elizabeth Phillips. Read more about National Mentoring Month here:
https://www.mentoring.org/campaigns/national-mentoring-month/

Panther Families - Don't forget that our schools and District Office are CLOSED on Monday, January 16th in recognition of the Martin Luther King Jr. holiday. We will re-open for our regularly scheduled hours on Tuesday, January 17th.

Panther Parents/Guardians - Lexington Three is staying apprised of the storm situation in our area and wants to assure you that our students are safe inside of our buildings along with our staff members. Should any further updates need to occur, they will go out via our phone messaging system (text and voice call), Lex 3 app, website, and on our social media pages. Stay safe!

We cannot wait to see all of our Panther 💛💜 students as they return to school tomorrow (Wednesday, January 4th). All of the schools and district buses in Lexington Three will run on their regular schedules. We're looking forward to a wonderful semester full of learning and growing! #lexington3istheplacetobe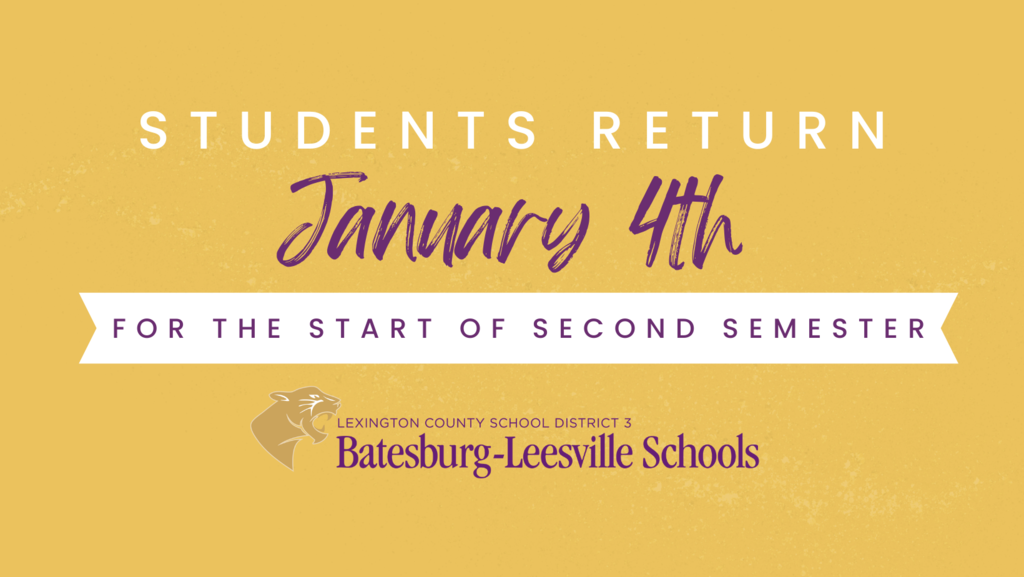 Lexington County School District Three wishes all of its students, staff, and the entire Batesburg-Leesville community a very joyous holiday season. Thank you for your support throughout the year! #lexington3istheplacetobe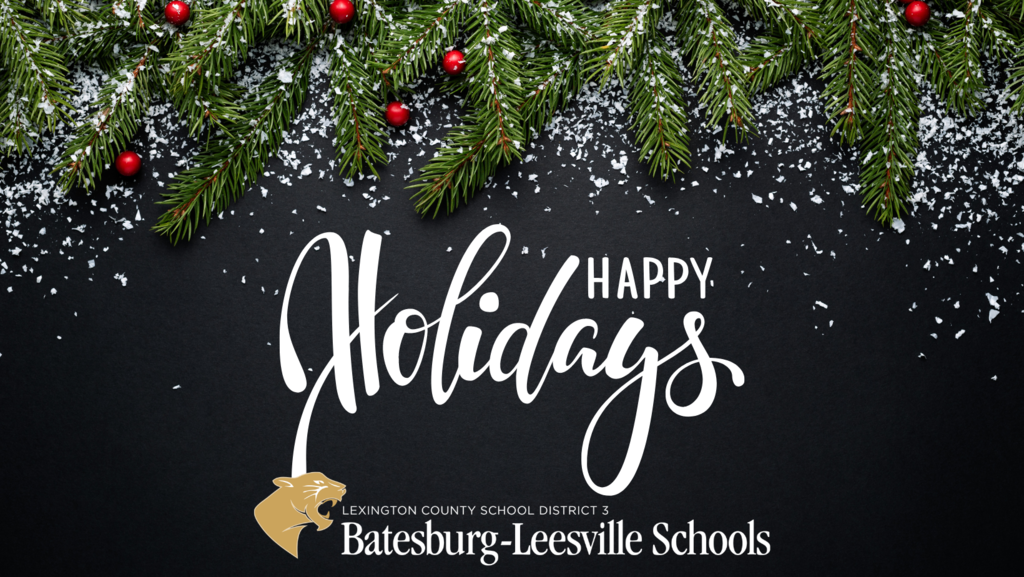 On Tuesday, December 13, 2022, the Lexington County School District Three Board of Trustees gave unanimous approval to the official calendar for the 2023-2024 school year. The calendar can be viewed by clicking here:
https://www.lex3.org/page/2023-2024-calendar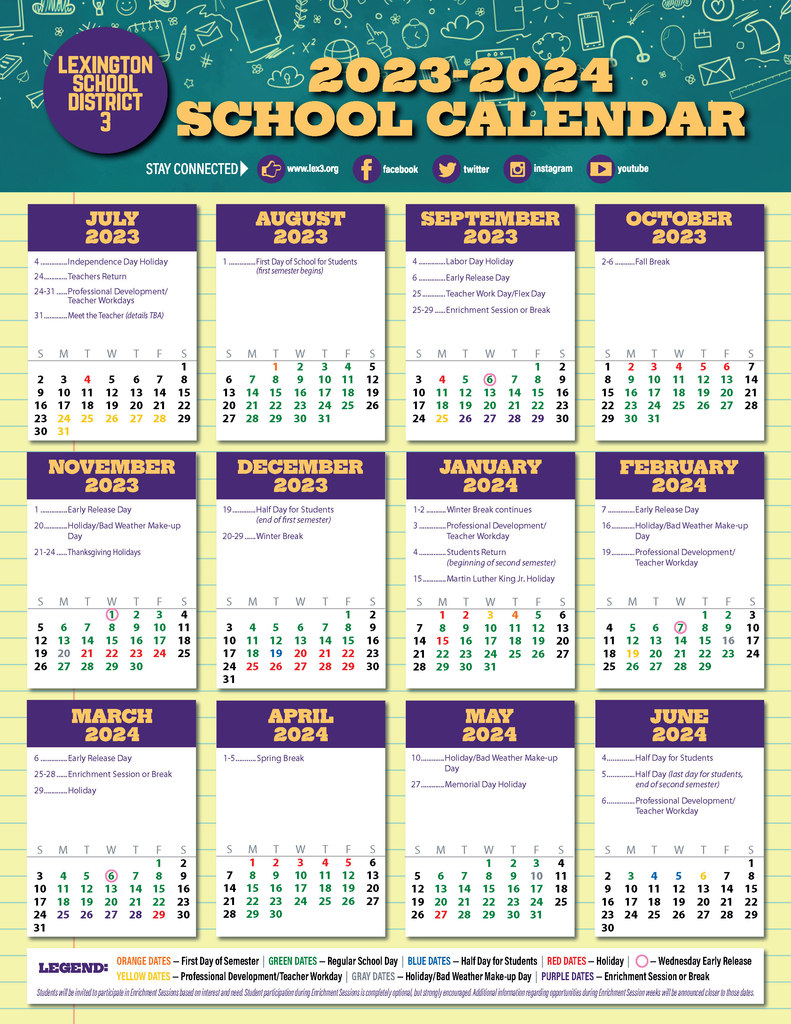 Lexington Three is offering free at-home COVID test kits for Panther families. Anyone who is interested can stop by one of Lexington Three's schools on Wednesday, December 14th between the hours of 8 am and 2 pm to pick up the free kits. Kits will only be available while supplies last.